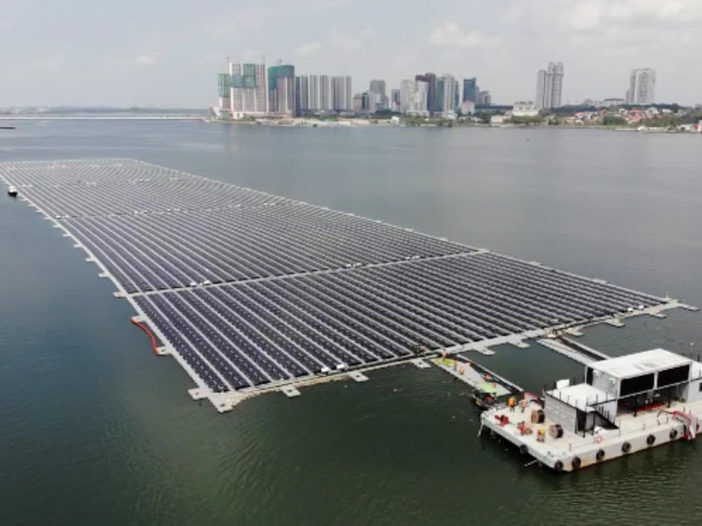 Singapore's floating solar PV ambitions continue to grow, with local outfit Sunseap proposing to build a giant 2,200MW project on a reservoir on Indonesia's Batam Island – the largest of its kind in the world.
The floating solar array, announced following an agreement with the Indonesian government, would be paired with more than 4,000MWh of energy storage, making it one of the world's largest solar and storage projects – floating or otherwise.
Sunseap said the installation of the $US2 billion solar farm on the Batam Island reservoir, located just 20km from Singapore, would have the added benefit of reducing evaporation from the important fresh-water source and could pave the way for similar scale projects across south-east Asia.
"This hyper-scale project is a significant milestone for Sunseap coming soon after we had completed Singapore's first offshore floating solar farm along the Straits of Johor," said Sunseap co-founder and CEO Frank Phuan.
"We believe that floating solar systems will go a long way to address the land constraints that urbanised parts of Southeast Asia face in tapping renewable energy."
The post World's largest floating solar farm – more than 2GW – to supply Singapore appeared first on Solar Choice.